Summary:
Business Types allows companies to segment their BoostUp platform and create unique user experiences for each Business unit, team or organization. This is beneficial for companies that have separate workflows, processes and data for each team.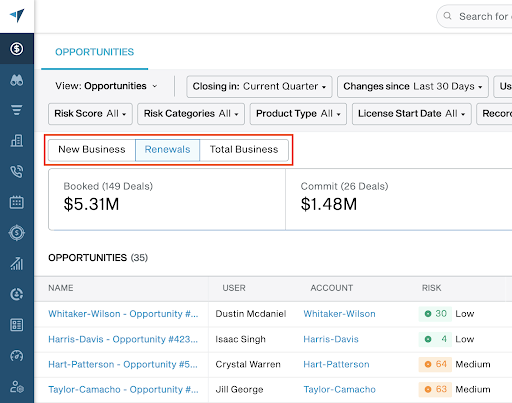 How To Use:
Users can toggle between different Business Types throughout the BoostUp platform for the following features:
Opportunities

Forecast Dashboard, Trends, Pacing, Rollups

Forecast Submissions

Pipeline Dashboard and Risk Analytics

Targets
BoostUp allows you to customize different mappings per Business Type. This allows you to use map different fields for the following:
Amount

Close Date

Forecast Category

Opportunity Owner

BoostUp User Roles
Use Cases:
Different team hierarchies

- Companies may want to create a different Business Type for their CSM vs. Sales teams.

Different Opportunity types

- Business Types can be created for separate Opportunity types such as New Business vs. Renewals

Different Business Units

- Business Types can be created for separate Business Units such as Hardware vs. Sales

Different Opportunity Record Types

- Companies may want to use Business Types to reflect their Opportunity Record Types on the BoostUp Platform

Different User Assignments

- Business Types can also configure the relevant user assignment such as Csm, sales_engineer, account_executive, etc.