1. Introduction to Formula Metrics
A unique variant of metrics in RevBI is the "Formula Metric". As the name suggests, a formula metric allows users to combine one or multiple simple metrics using mathematical operations to achieve a specific analytical outcome.
2. Understanding the Structure of a Formula Metric
A formula metric involves several components:
Base Metrics: These are the simple metrics that act as building blocks for the formula metric.
For example, "Bookings Year-To-Date" is one of the most commonly used based metrics in RevBI: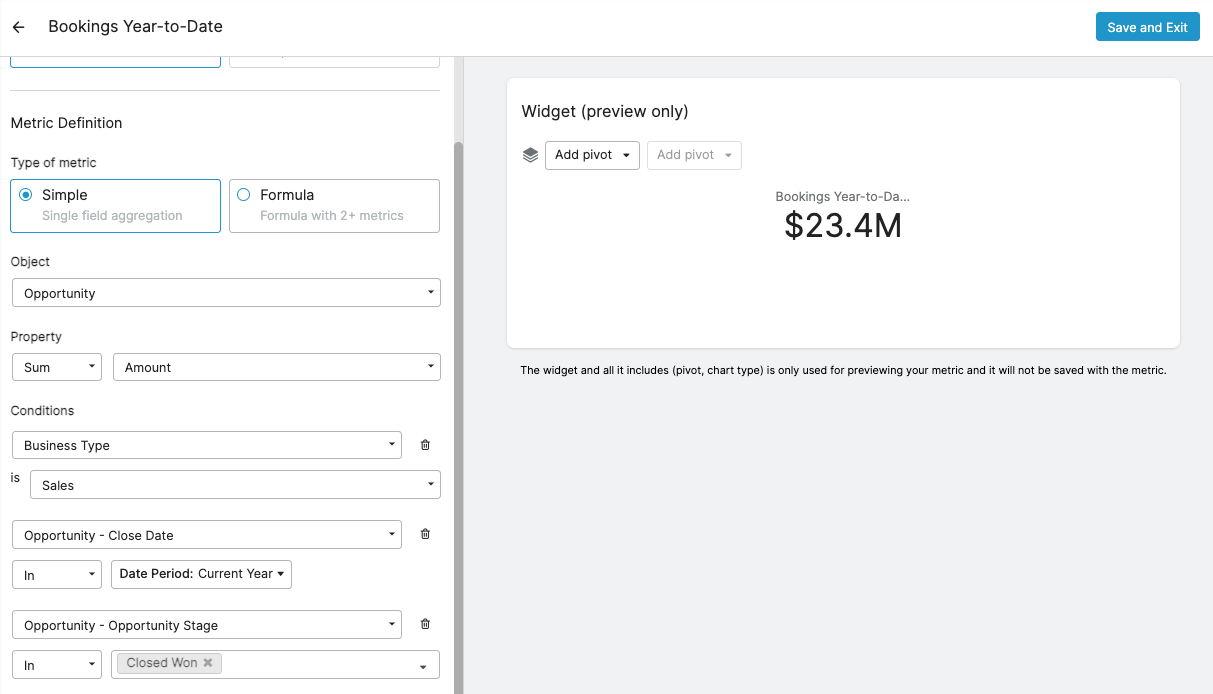 Mathematical Operations: Standard operations like addition, subtraction, multiplication, division, etc., are used to combine or manipulate the simple metrics.
For example, if you'd like to better understand your Net ARR, you might want to create a metric that compares your Bookings YTD against your Churn YTD

Output: The result of the mathematical operations applied to the base metrics.
3. Creating a Formula Metric in RevBI
Steps to Create a Formula Metric:
Accessing the builder: Navigate to the metric builder in RevBI.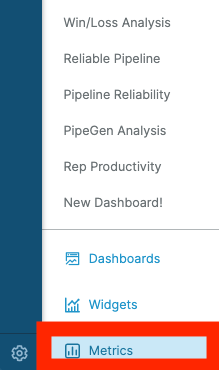 Metric Type Selection: Choose the metric type as "Formula."

Naming the Metric: Give your formula metric a descriptive name, like "Win Rate."
Defining the Formula: Combine simple metrics using mathematical operations to define your desired calculation. For instance, to compute a win rate, one might use the formula:

Win Rate = ( Total Booked Ops / Total Active Ops ) x 100
This formula divides the "Total Booked Ops" by "Total Active Ops" and then multiplies
the result by 100 to get a percentage representation of the win rate.

Customize your units: Add the name of the units that the result of your formula will have. For example: USD or %. Decide whether you want the units as a prefix or as a suffix.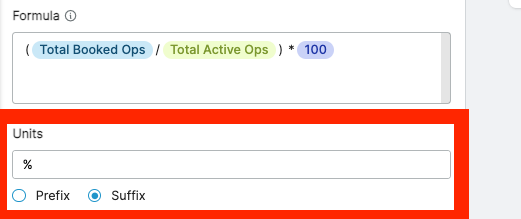 Preview and Save: After defining your formula, you can preview its outcome and then save the formula metric.