1. Introduction to Widget Filters
Widget filters in RevBI allow users to apply dynamic, runtime conditions to data, offering a finer granularity in viewing specific data points. Unlike static metric definitions, these filters provide on-the-fly adaptability, facilitating a more agile approach to data analysis.
Example: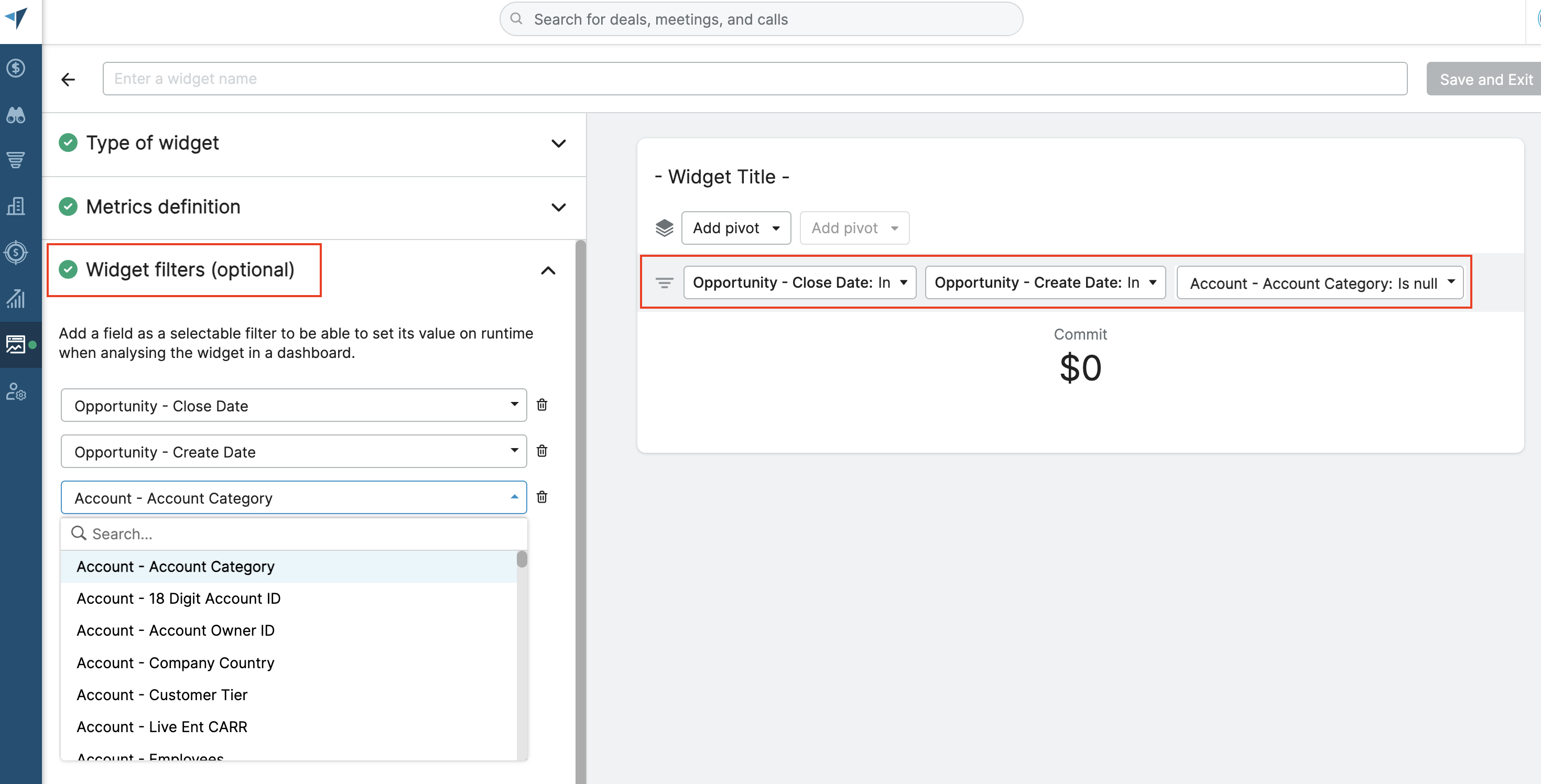 2. Understanding Static vs. Runtime Filters
Static Filters: These are permanent conditions that are part of a metric definition. For instance, if you're observing the average amount where the opportunity stage is 'close lost' or 'close won', the filter condition is embedded in the metric. To modify data viewing criteria, the metric itself would need editing. This approach can be restrictive and time-consuming.

Runtime (Widget) Filters: These are dynamic filters that can be appended to a widget without altering the underlying metric definition. They provide flexibility, allowing users to scrutinize specific data segments without impacting the core metric.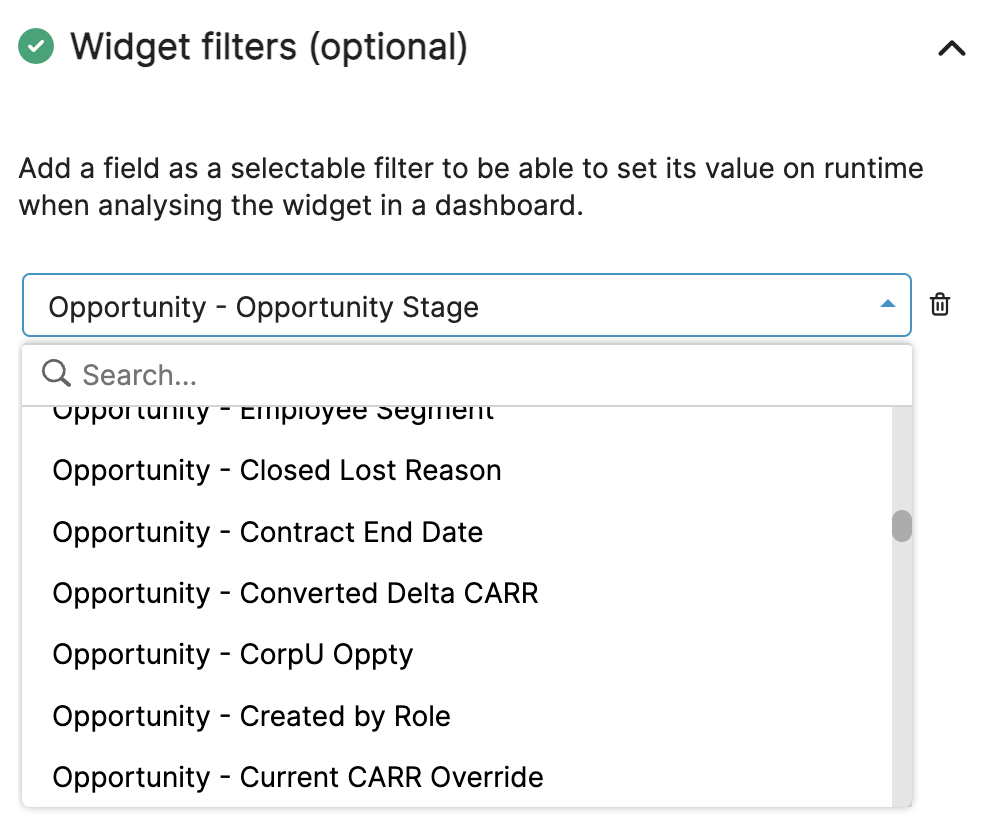 . Using Widget Filters
Application: If, for example, you're examining data across various opportunity stages and want to hone in on a particular stage, like 'closed won', you can apply a widget filter on that specific stage. This enables you to see data exclusive to that stage without modifying the metric definition.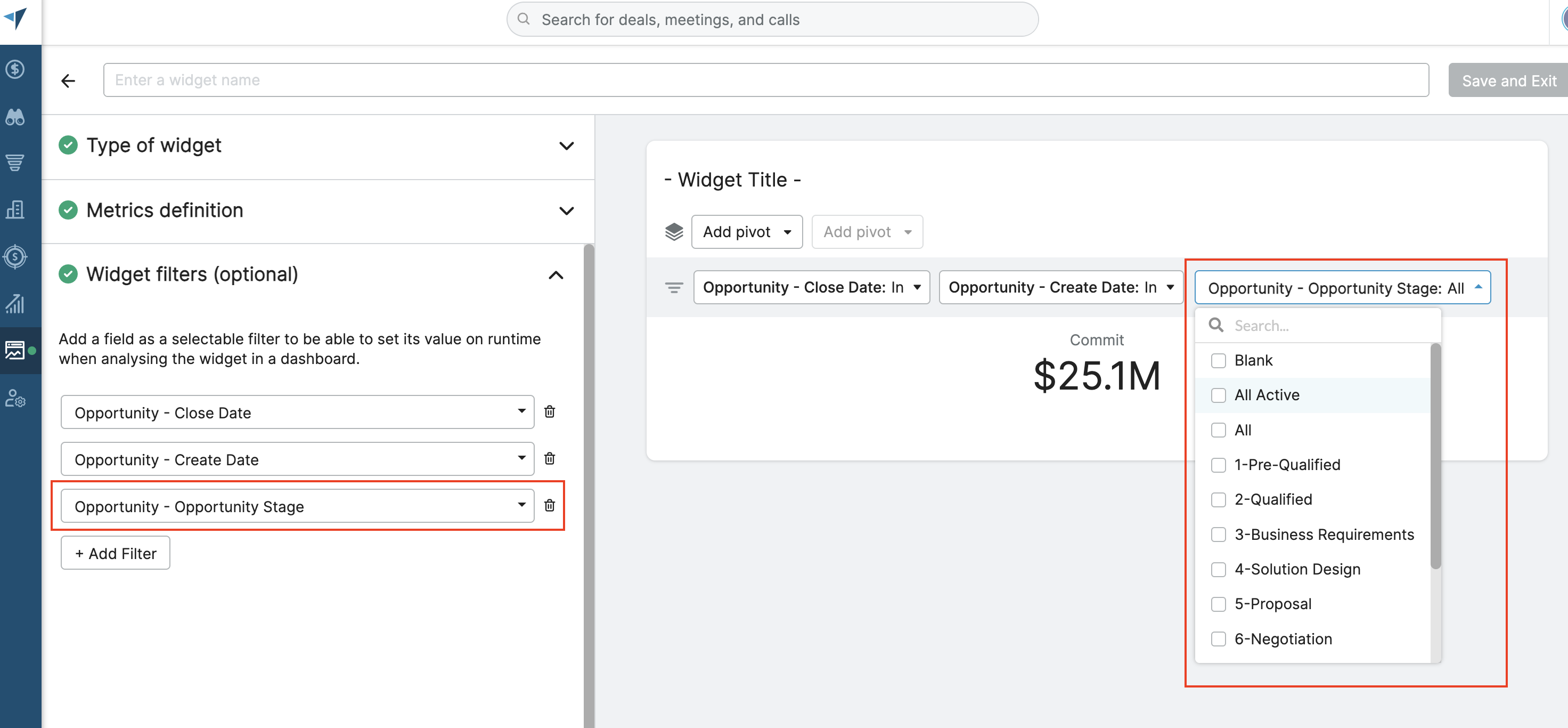 Addition of Multiple Filters: Widget filters allow users to layer their data viewing criteria. If you want to observe data for a specific user within a certain opportunity stage, you can do so by adding another widget filter condition.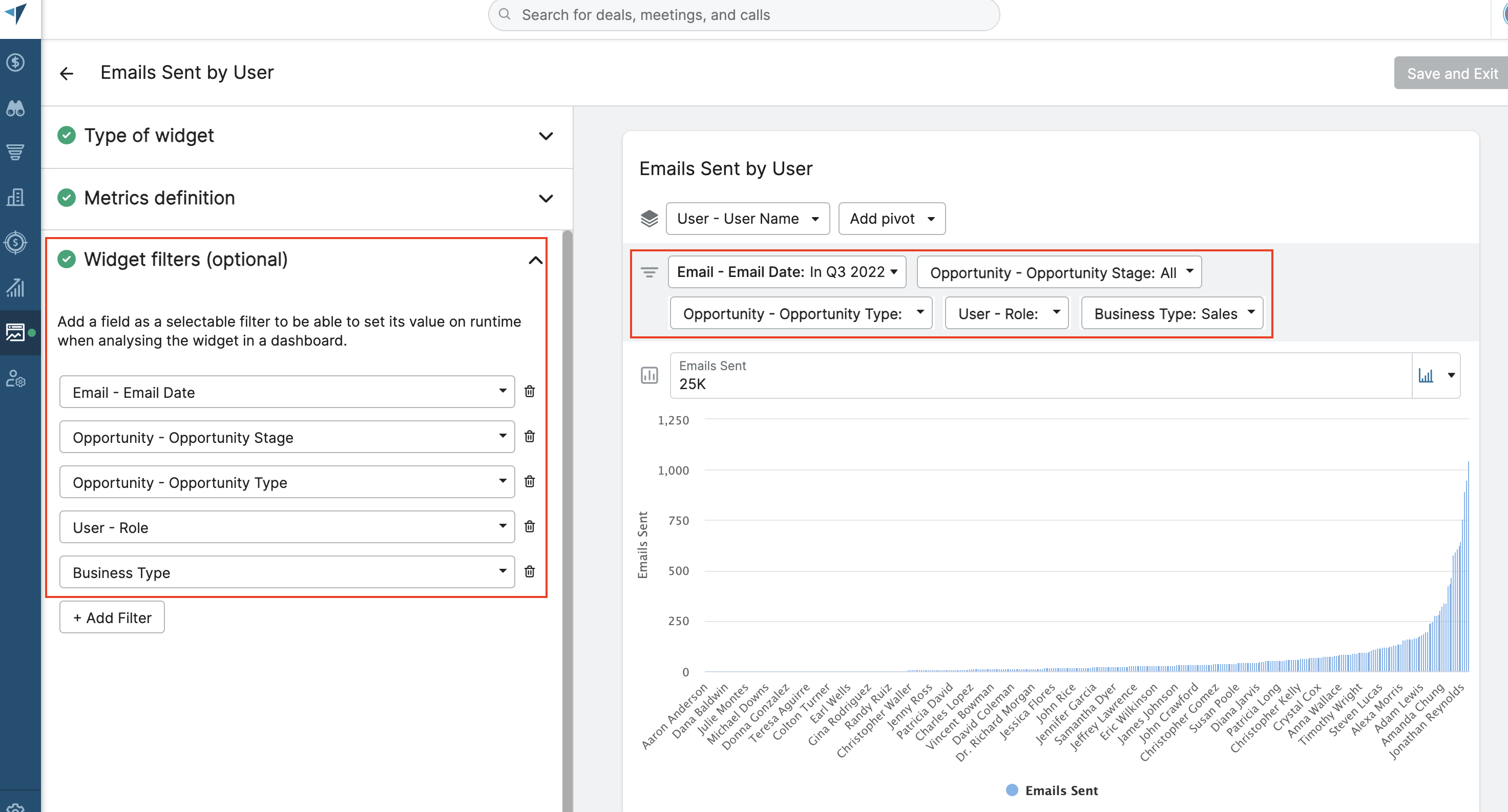 3. Runtime Adaptability: Upon adding runtime filters, these conditions are saved with the widget. When this widget is added to a dashboard, the runtime filters carry over, enabling users to adjust their view in real time. This means that the filter conditions can be tweaked without being permanently set.
Example, for a Pipelene Dashboard, view for the Week by Week Pipeline Creation WIDGET, All filters set previously.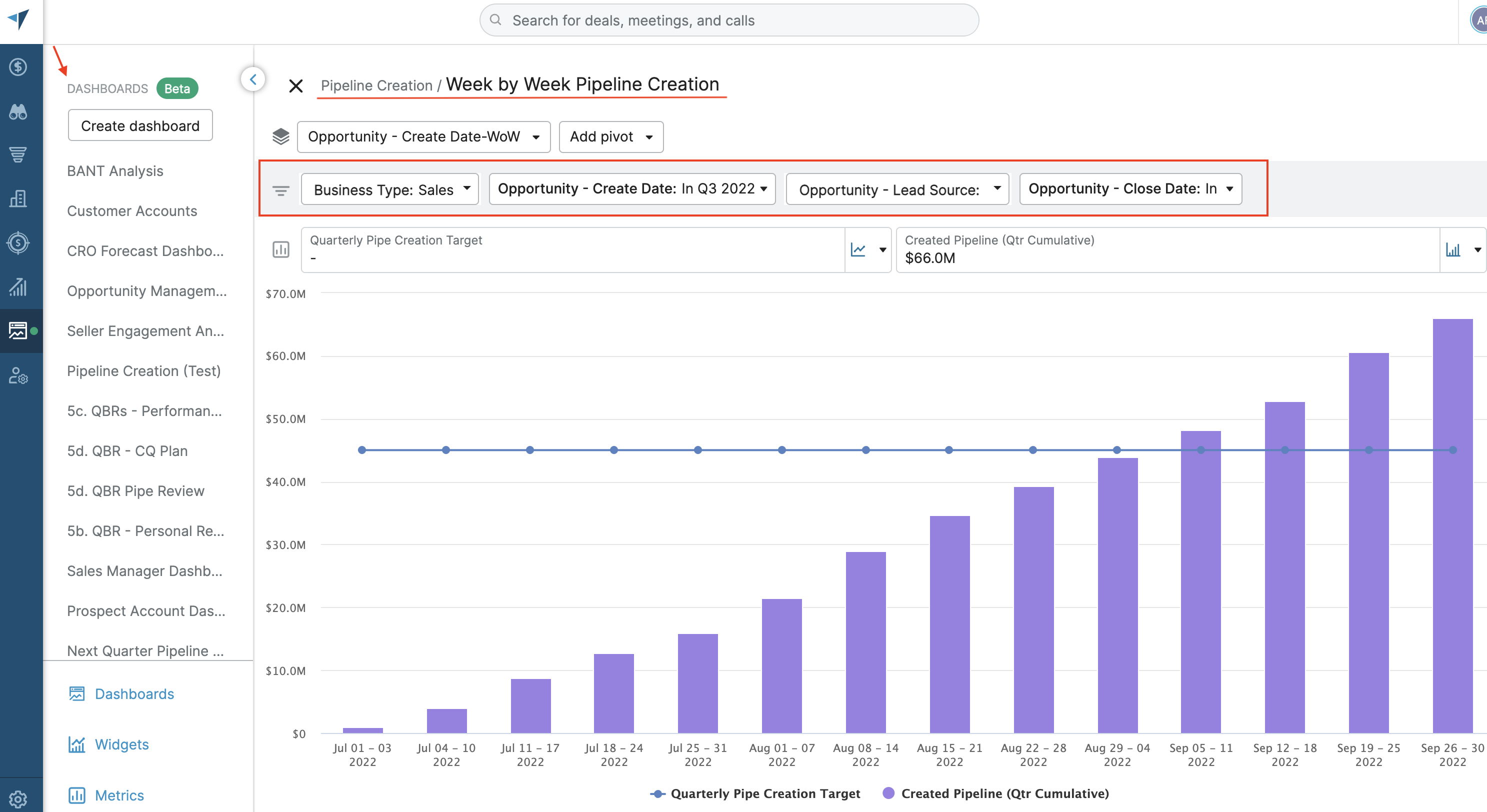 4. Benefits of Widget Filters
Flexibility: Allows users to adapt their data view in real time.

Preservation: The core metric remains unchanged, preserving its integrity.

Efficiency: Eliminates the need to repeatedly edit the metric definition.
5. Summary
Widget filters empower users to dynamically fine-tune their data visualization in RevBI. By offering the ability to apply runtime conditions, they facilitate agile, efficient, and in-depth data analysis without compromising the foundational metric.