What are Topics
Topics are groups of phrases that you would like to track within BoostUp. Each topic will have a phrase or group of phrases assigned to it as well as a Negative, Neutral, or Positive sentiment.
Example
Topic: Next Steps
Phrases: Next steps, follow up, calendar, schedule
Sentiment: Neutral
How to setup Topics
Navigate to Settings at the bottom left of your screen

Scroll down to Topics under Company Settings on the left

Type in a topic within the 'search' box in the upper right hand corner

Proceed to click the 'add' button next to the 'search' box

You can also edit or delete your topics by hitting the pencil or trash can icons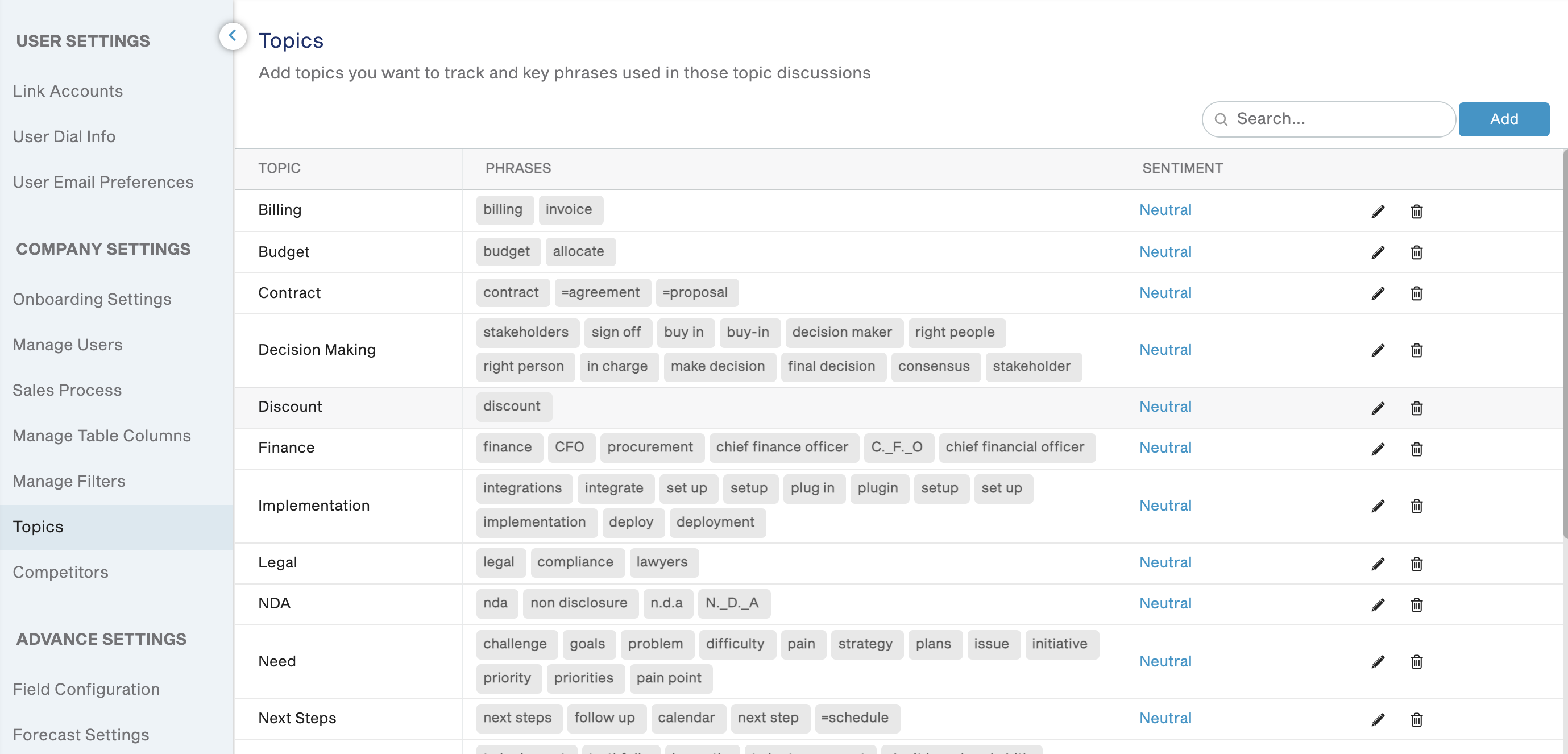 The walkthrough below will showcase the steps needed to create or edit pre-existing topics:
Where are Topics Used
The phrases in Topics are derived from calls and emails but are surfaced in the Opportunities tab.
When you click into any opportunity you will be taken to a pop up that has various sections using Topics.

Moments - Objection Moments(Negative Sentiment), Positive Moments(Positive Sentiment)

Engagements - Topics are found and highlighted in emails and a sentiment is assigned

Topics - Each topic is surfaced along with the number of mentions, last mentioned, and timeline