Manage Table Columns
With BoostUp's Manage Table Columns feature, you are able to create a custom dashboard within the Account, Opportunity, Contact, or Users tab to cater to your Sales Organization's needs. Any changes that you make within 'Manage Table Columns' - will take effect for the entire sales organization.
If the view needs to be different for AE's vs. CSM's (for example)- please refer to our 'User Profiles' section.
How to add new Table Columns
1. You can access the Manage Table Columns under the Settings -> Manage Table Columns tab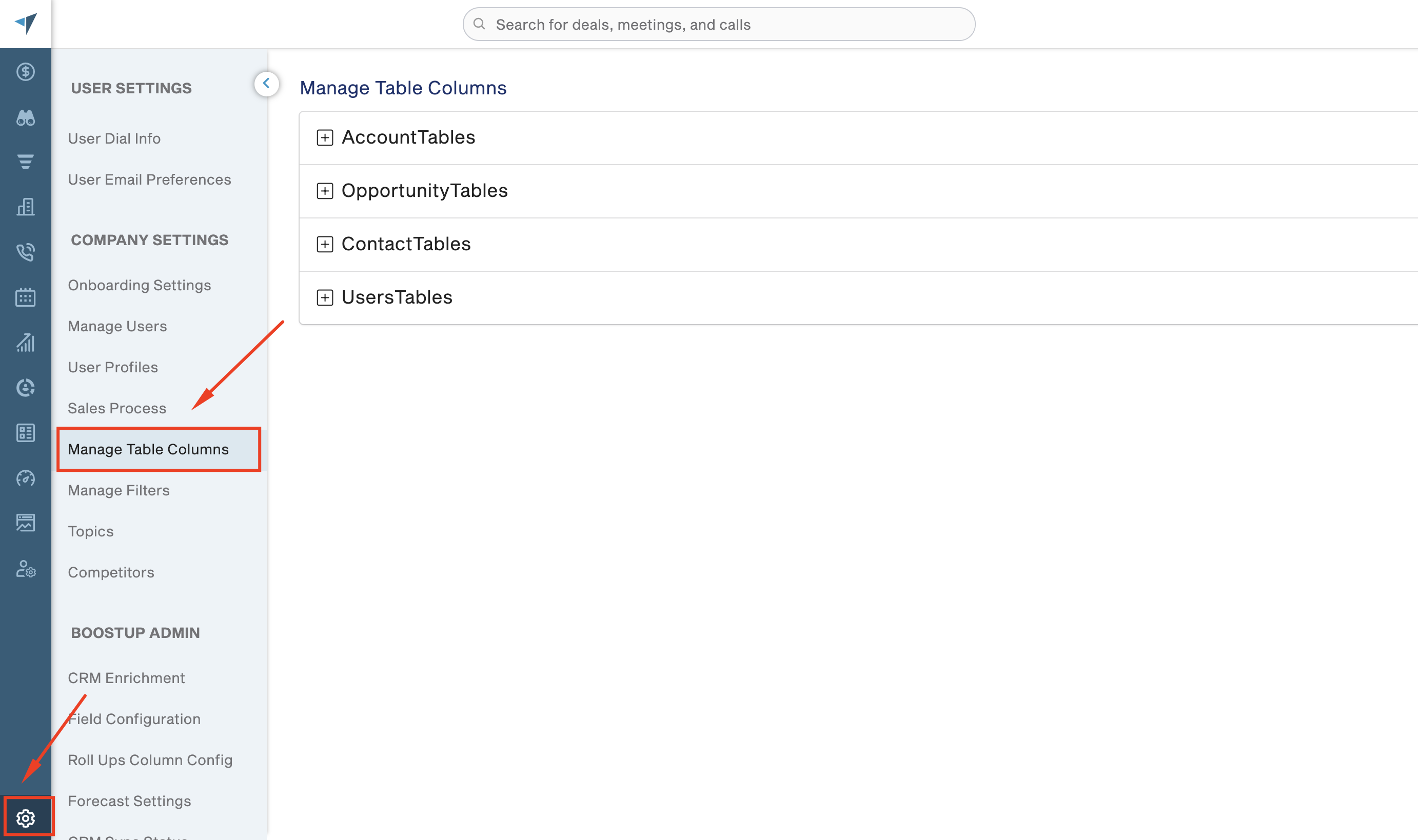 2. You have the option to update the account, opportunity, contact, and users table

3. Once you have chosen the table that you want to update, you have the ability to add/remove any fields for that specific table. All available fields are coming directly from your CRM.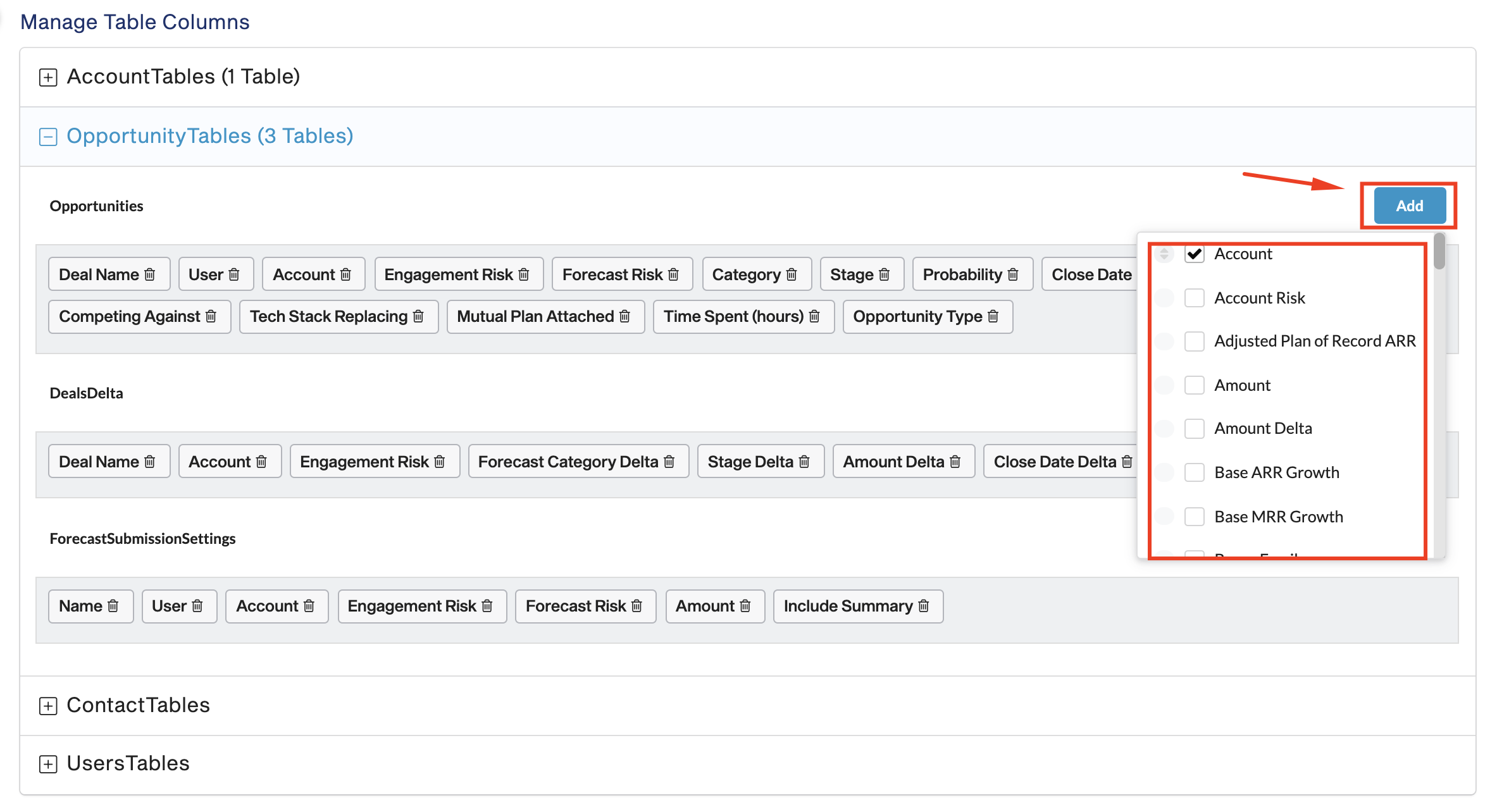 4. Once the field has been added, you have the ability to move the field to where you want it visible- by hovering over the field and then dragging and dropping it next to another field:
Where to see your newly added Columns
When you have chosen all the fields needed for your table, they will show up as they're set up within the respective table pages.