Creating a 'Sales Process' within BoostUp
Some organizations have a dedicated 'sales process', such as MEDDICC or MEDDPICC-
Within BoostUp, you have the ability to bring in these fields within CRM Configuration and apply them to the 'Sales Process' tab. Below, you'll find the steps needed to do so:
Navigate to 'Settings' and select 'Sales Process' under 'Company Settings'-
From here- select 'add new':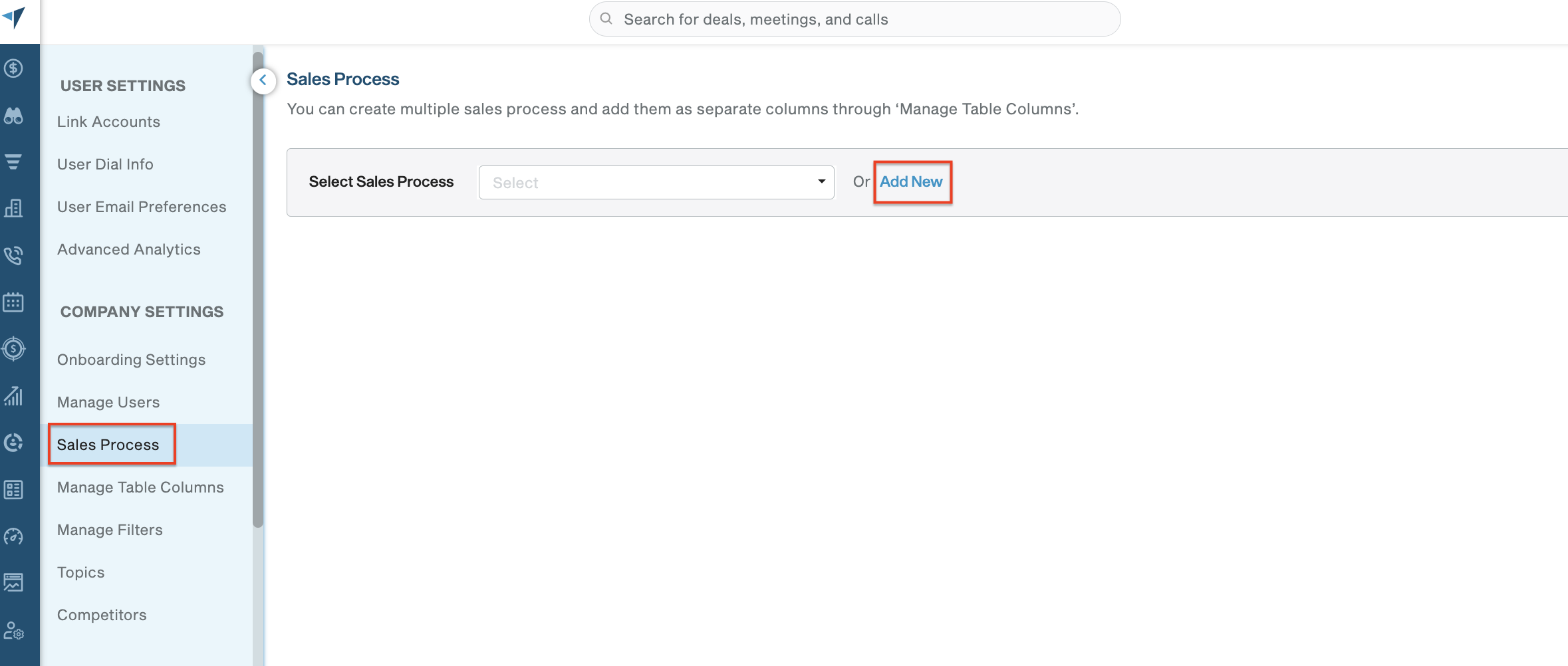 Once 'add new' is selected - the dropdown will become available to add fields to the Sales Process:
Name:

Give your Sales Process a name

Primary Object:

the object the fields live in within SFDC

Select the fields that are part of the Sales Process

Once all fields are selected; make sure to save your changes
**Do note; these fields need to first be brought in via 'CRM configuration'. Please reference the 'CRM Configuration' article to walk through the steps of bringing in fields from Salesforce.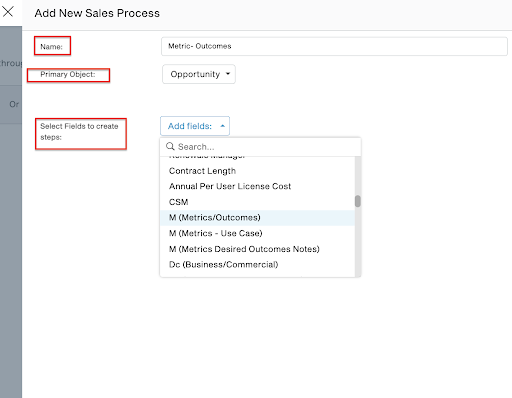 Once you've named and mapped the correct fields, you have the option of moving the hierarchy of the process by dragging the different steps around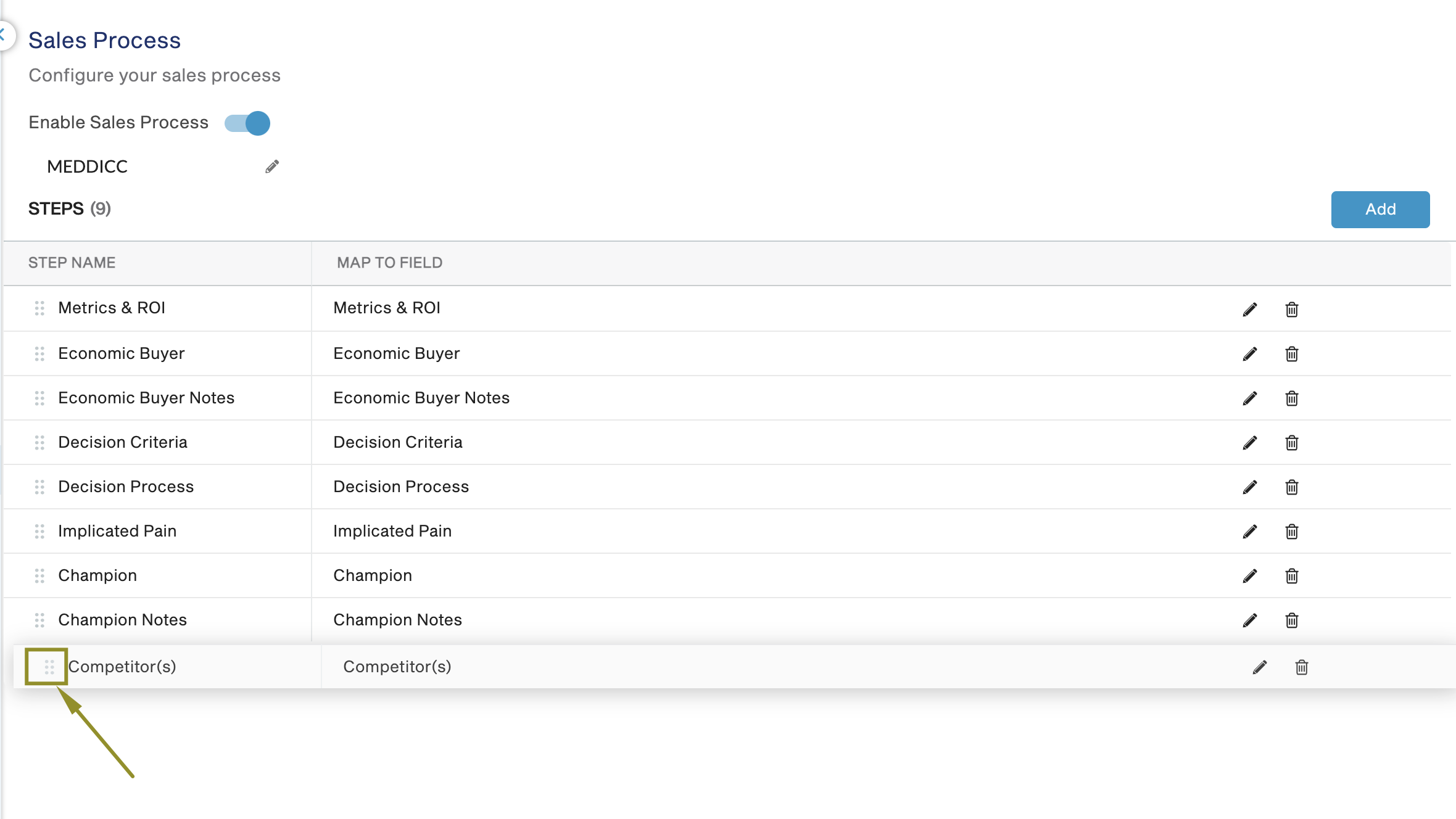 Once the Sales Process is saved; navigate to either 'Manage Table Columns' or 'User Profiles' (if profiles are in use), expand the opportunity table and add the appropriate Sales Process as one of the columns: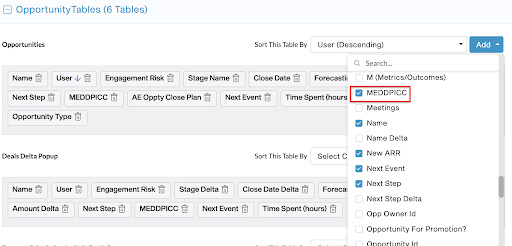 When your sales process has been all set up, you will be able to see it in any of the opportunity pages and be able to drill down for each step of the sales process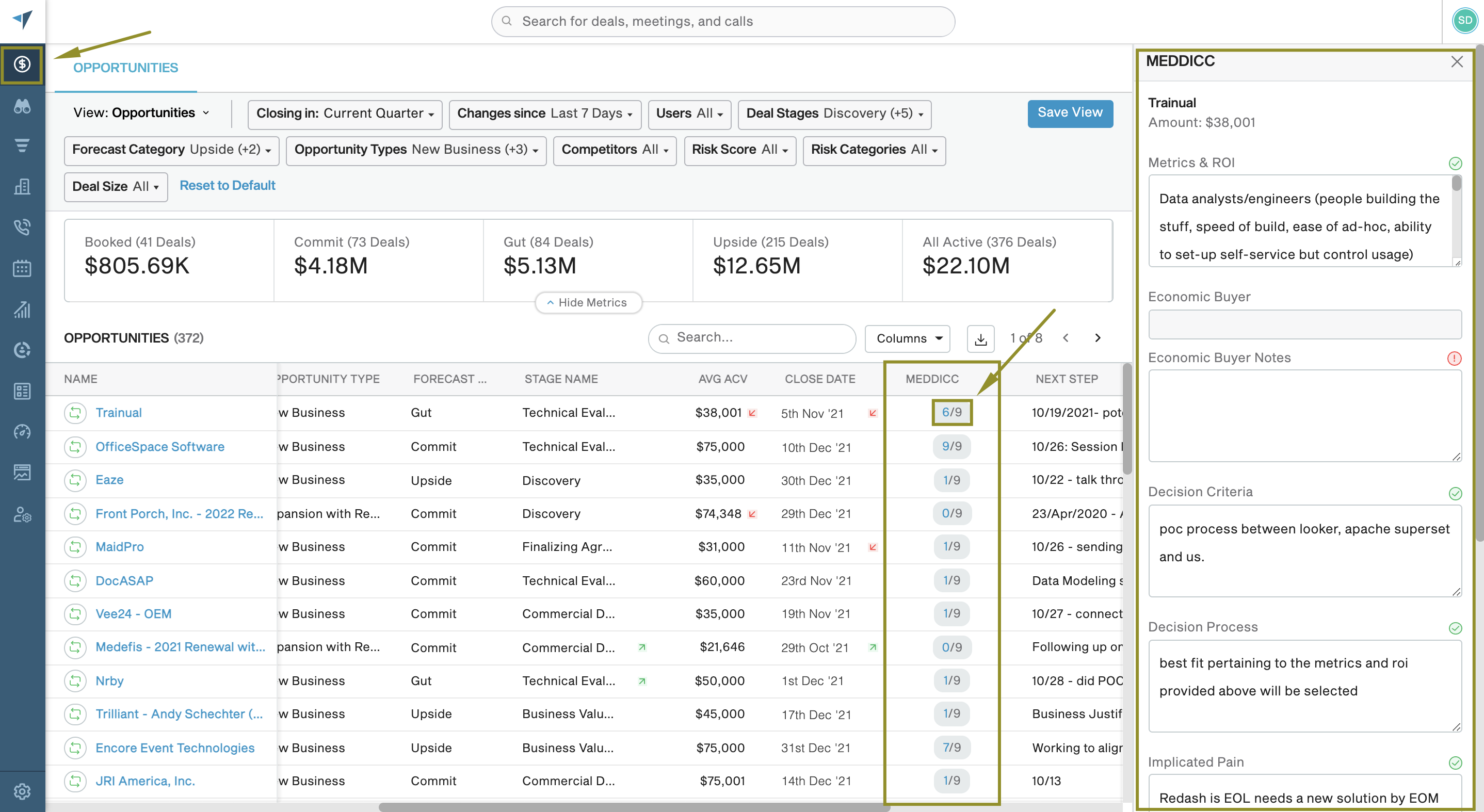 Editing Existing Sales Process
Should there be any edits to Sales Process down the road; the Sales Process would be accessed from the same place (Settings → Sales Process). From here, you can select the current Sales Process and edit the name or properties of any of the different steps: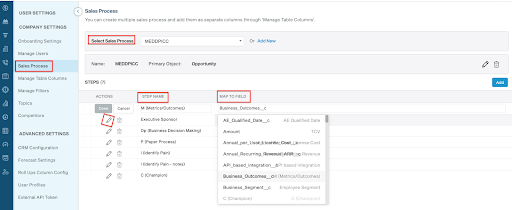 Check out the below video for steps on creating 'Sales Process' within the BoostUp Platform: